Check out the sexy Instagram photos of the third-time pregnant model Behati Prinsloo where she shows off her bare tummy and swollen boobs.
Behati Prinsloo (born May 16, 1988) is a Namibian model.
She has worked for brands such as Louis Vuitton, Chanel, Dior, Versace, D&G, Lacoste, Moschino, Givenchy, etc.
In 2008, Behati participated in the Victoria's Secret Fashion Show, and in 2009 she became a Victoria's Secret Angel.
Instagram: https://www.instagram.com/behatiprinsloo/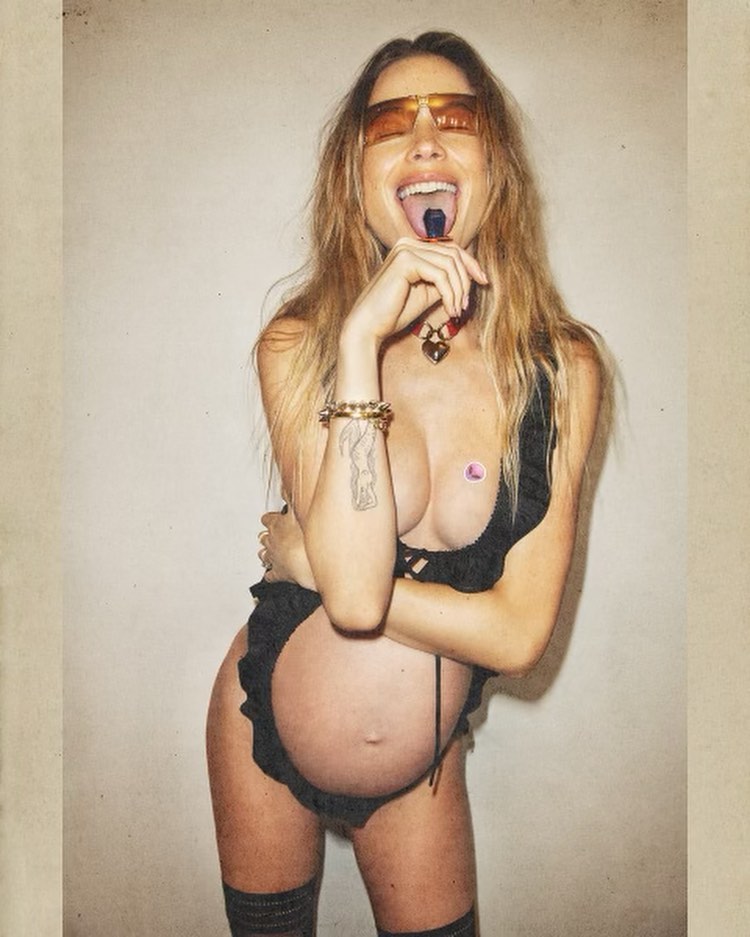 Continue reading